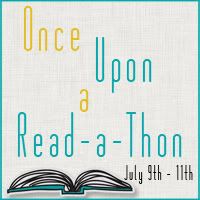 I finished Beauty and the Beast by Jenni James yesterday.
Today, I started and finished Saving You, Saving Me by Kailin Gow
So, I've technically already made my goal for the Read-a-thon. Yay!
I am now reading Circus Summer by Kailin Gow, and I've strayed from my original list.
I'm not sure if I'll finish this book today or not. I'm already about 20% done with it.
Here is my original list:
M

adly by M. Leighton
Saving You, Saving Me by Kailin Gow
Bittersweet by Sarah Ockler
Switched by Amanda Hocking
From Fame to Shame by Veronica Blade
Deadly Cool by Gemma Halliday
The Alchemy of Forever by Avery Williams
The One I Want by Jennifer Echols
Until Next Time by Amy Lignor
At least, I read three off of my list. I was expecting to read anything but what was on this list, so I'm doing pretty good so far.