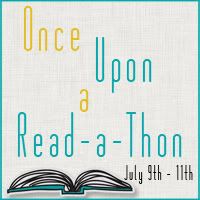 I decided to go ahead and write-up my wrap up post. I don't think I'll get too much more read, so here are the books that I read during the readathon:
From Fame to Shame by Veronica Blade

Madly by M. Leighton



Beauty and the Beast by Jenni James


Saving You, Saving Me by Kailin Gow
Circus Summer by Kailin Gow
I started this one today, but I'm only like 10 % done.
Sovereign Hope by Frankie Rose
Mini Challenge from The Reader Bee
What is your most anticipated book for 2012?
Mine would have to be Pushing the Limits by Katie McGarry. I've just read so many good things about this books and can't wait to get a copy.