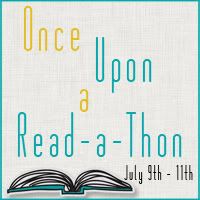 Here's some info from Angela's website:
What is a Readathon?
A Readathon is where you set a goal for yourself to read more books that is beyond your average number of books you read. There is no minimum, it's all up to you! Push yourself to get some of those books read that have been sitting on your shelves for awhile! You can read any type of book you choose!
Okay, I'm going to try to read four books. I haven't been able to sit down and finish a book in a while, so hopefully I'll be able to do this.
Here's a list of books I'm going to try to choose from.
M
adly by M. Leighton
Saving You, Saving Me by Kailin Gow
Bittersweet by Sarah Ockler
Switched by Amanda Hocking
From Fame to Shame by Veronica Blade
Deadly Cool by Gemma Halliday
The Alchemy of Forever by Avery Williams
The One I Want by Jennifer Echols
Until Next Time by Amy Lignor