I saw that the
Broke and Bookish
had the topic, Most Anticipated Releases for the Second Half of the Year, as a Top Ten Tuesday. I was so excited to see this one. I saw the first half like a month or two ago and found this one on a whim. So sorry it's 3 days late. All links go to Good Reads except for #8-10 go to Amazon. No links are affiliate.
1.
Recreated by Colleen Houck
coming out August 2.
Colleen Houck is one of my favorite authors. I haven't read the first to this series, but I have read her Tiger's Curse series except for the novella. She is one of the authors that have made me cry the most. I might wait closer to this release to read the first book. I've almost thought about waiting to read them until all books in the series comes out, but I don't think I'll wait that long.
2.
The Silent Songbird by Melanie Dickerson
coming out November 8
This is the 7th and last book in her Hagenheim series. This is a retelling of the The Little Mermaid. I absolutely love this cover and The Little Mermaid. For the most part, I can't pass up retellings. All of her young adult books are retellings of fairy tales which I love.
3.
P.S. I Like You by Kasie West
coming out July 26
I have not read any books by Kasie West yet, but I do want to. This cover is too cute for words. The whole premise of this book sounds awesomely fluffy and cute. I love that this is a somewhat twist of a secret admirer. I always want more of those type of books.
4.
A Week of Mondays by Jessica Brody
coming out August 2
I have read a couple of Jessica's books and have really enjoyed them. I think this one sounds so much fun. This is a book where the MC is having the worst Monday ever and wishes she could live the day over. She should have been careful what she wished for because she gets exactly that. This book reminds of those Christmas movies with the same theme of living one day over and over, so excited for it.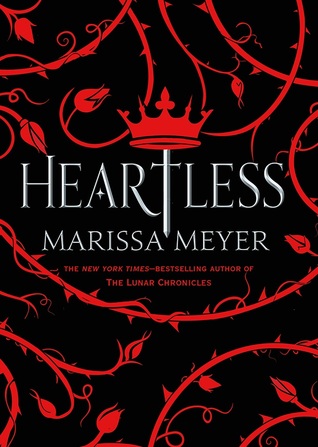 5.
Heartless by Marissa Meyer
coming out November 8
Not going to lie, the cover is a big reason I want this book. I haven't read anything by her yet, and I do plan to. I'm just not to keen on Cinder because of the cyborg aspect, but this retelling sounds really cool and intriguing. This cover is just...woah.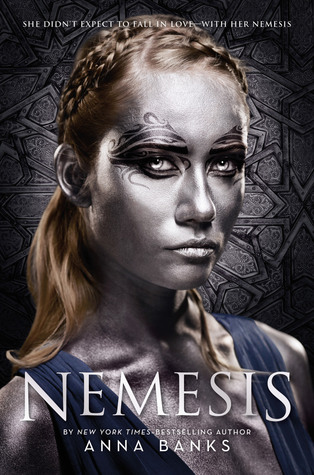 6.
Nemesis by Anna Bank
s coming out October 4
I've only read Of Poseidon by her, but I really loved it. I'm hoping the elements of that book will make it's way into this book. I know some people don't like this cover, but I think it has some grit to it like the synopsis hints out. I think it's very suiting to the synopsis
7.
Spare and Found Parts by Sarah Maria Griffin
coming out October 4
This is a book where the MC creates her own boy. By now, I have probably overused this word, but it is just so cute. The cover. The premise. The MC. This is somewhat of dystopian type book which is a genre that I normally don't go for. However, there are a lot of adorable elements that I can't pass up.
8.
Jane Eyre (Manga Classics)
coming out July 12
I absolutely love Jane Eyre and have loved the manga versions that this Udon Entertainment has come out with. This cover is stunning.
9.
Sense and Sensibility (Manga Classics)
coming out July 12
I still not have read anything by Jane Austen. Until I do, I'm going to enjoy them in manga form :)
10.
Romantic Country: The Second Tale by Eriy
I am not that up to date on releases for the rest of this year, so I thought I'd close this list with one of the coloring books I am most excited for. Her drawings are so cute. I loved the first one and cannot wait. I've thought about doing coloring book reviews every once in a while, but I haven't entirely decided yet.
Honorable Mentions- I picked 3 honorable mentions. This are books that I'm really interested in but have hesitations about.
This Savage Song by Victoria Schwab coming out July 5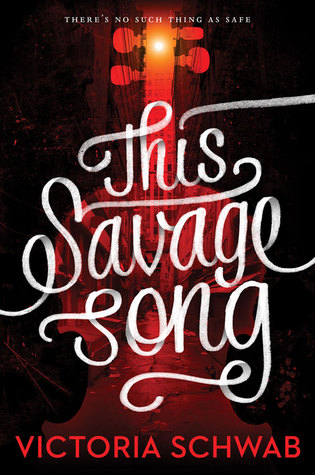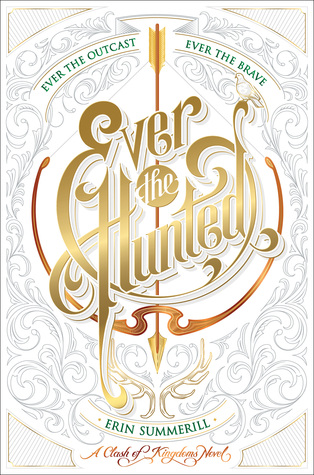 All 3 of these books especially the last 2 seem like they could get pretty dark and that is something I want to try and avoid. I do realize some of the books I have listed probably are dark in some ways, but I have read something or at least a little by those particular authors.
What books are you most looking forward to?