I recently joined a group on Good Reads named
Monthly Recommendations.
This group was created by Trina from
Between Chapters
and
Kayla Rayne
. The book links go to Good Reads plus the creators of the group's Youtube channels.
This cover was a major reason I wanted to read the book. This book is about a set of twins that dare is other to spend a night in the house next door. During Emma's stay, she has these "dreams" of a man that mistakes her for someone else. The more Emma has these dreams, the more she becomes attached to the man and the mystery that surrounds the couple in her dreams.
I inhaled this book. This author reminds me of R.L. Stine, but this book of hers does not get as creepy. I would say this has a more suspenseful tone at times.
I don't know if anybody else remembers these, but this is a book in the Simon Pulse Romantic Comedies series. I loved this when I was younger. (I still love these, I just have not read one in awhile). This books are fluffy reads that always make me feel happier after I read them.
Maggie is a theatre nut and is looking forward to her school's performance of Romeo and Juliet but freaks when she finds out it is going to be a musical. She is not even remotely musical and recruits Nico to help her with singing lessons.
This is a must if you love fluffy reads.
-A creepy book-Dance of Death (Fear Street Saga*8) by R.L. Stine
I'm going to be honest. I find mostly any Fear Street book by R.L. Stine, but I loved this books when I was younger. I dare say they probably would freak me out more now then when I was young.
This book is about a woman that falls in love with a man in the Fier family and finds out that he is not the loving man she thought.
The whole Fear Street Saga is creepy, and probably have the most creepy books in the Fear Street series. This one takes place in more of a historical setting.
-A trilogy-Firelight by Sophie Jordan
I have not read that many YA books about dragons and wanted to read this trilogy because of that. It follows a girl Jacinda, who is a fire dragon, which is very rare. She loves being a draki, but her mother wants Jacinda to have a normal life away from the dragons. After an encounter with draki hunter, Jacinda and her family move away to be with humans and hopefully safe from the hunters.
I devoured this series when I read it. There is a love triangle and was not happy with her she ended up with, but I loved it regardless.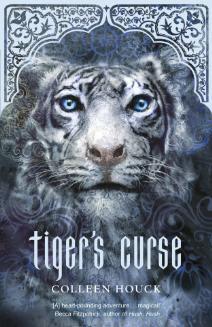 -A book you think others should read ASAP/before the end of the year-Tiger's Curse by Colleen Houck
This is one of my favorite series that I have ever read. This series has given me some of the most feels I have ever read. Kelsey takes up a job at a circus where she meets a white tiger. Kelsey starts talking and reading the Tiger and becomes very attached to it. After a while, Kelsey meets an older Indian male who wants Kelsey to travel to India with him and help with the tiger.
I don't want to go too much further in this book for people who may not know what these books are about. Anybody who love adventure, romance, and mythology will enjoy this series.
-A fantasy book-Everblue (Mer Tales #1) by Brenda Pandos
This series is a mermaid series. I absolutely adore mermaid books and feel like there are not enough of this out there in the YA market.
The book is told in alternating POVS of Ash and her best friend's brother, Fin. Ash and Fin's sister, Tatiana, plan to go to college together, only to find out later that their family moved without telling her. Ash decides to find out what happened and discovers out a world that her friends have been a part of.
I normally don't like duo POVs, but I think I enjoyed it in this book. Brenda has very unique qualities to her mermaids that I enjoyed.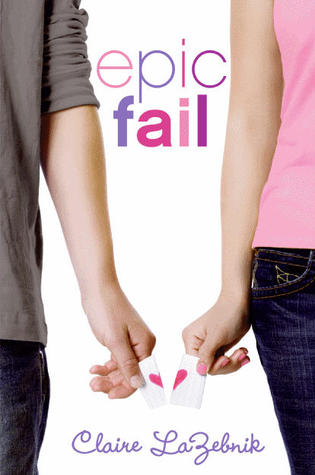 -A standalone-Epic Fail by Claire LaZebnik
This is a YA contemporary retelling of Pride and Prejudice. Anybody who loves those types of books, should like this book. I haven't read any other books by her yet, but her other YA books are retellings of Jane Austen books.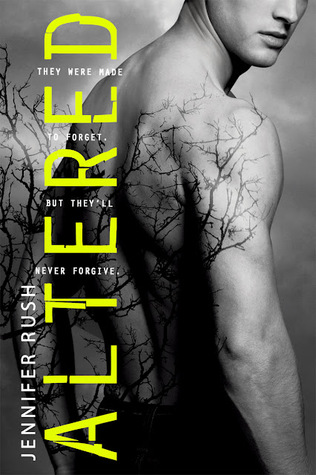 These types of books are not by any means normal reads, but I really enjoyed this book. It is a series, but I haven't picked up anymore at this time.
Anna's dad keeps several guys in their basement, and she often sneaks down at other times to play games or just talk. One day, the guys break free and are not even remotely like the guys she thought they were. She finds herself on the run from a governmental agency and learning more about her dad and (some) of the guys she thought were her friends.
I'll admit the main guy annoyed me for a bit, but I liked the book the more I read it. I ended up giving it 4 stars.
-A book set outside of the US, or that features travel/vacation- Ruby Red by Kerstin Gier
This book takes place in a contemporary London and features time travel between present day London and 18th century London
Gwyneth's family has line of time travelers, but the ability is passed down and not everyone in her family has the ability. Her cousin, Charlotte, has been training for this ability, but Gwyn realizes she is the one who has this ability when she takes a time travel trip during her class.
There are two that I didn't do: my favorite friendship, a book with little or no romance, and a favorite empowering female. I normally don't read books for those two things, so there weren't any books that really stood out. Feel free to link your recommendations below if you do this. If not, I would love to here some recommendations from these questions! :)