Top Ten Tuesday is a weekly meme hosted by

The Broke and the Bookish. "

This feature was created because we are particularly fond of lists here at The Broke and the Bookish. We'd love to share our lists with other bookish folks and would LOVE to see your top ten lists!
Each week we will post a new Top Ten list that one of our bloggers here at The Broke and the Bookish will answer. Everyone is welcome to join. All we ask is that you link back to The Broke and the Bookish on your own Top Ten Tuesday post and, if you want to, add your name to the Linky widget on that day's posts (typically put up midnight EST on Tuesday) so that everyone can check out other bloggers lists! If you don't have a blog, just post your answers as a comment. Have fun with it! It's a fun way to get to know your fellow bloggers."- from their website.
1. Swear by Amanda Hocking
It's been soooo long since I've read anything in this series. I definitely chose a team in this series, but I'm not going to spoil anything. I remember loving the books I've read by her.
2.The Rejected Suitor by Teresa McCarthy
I've never used to be into historical type books, but I've know started liking to find clean Regency romance books, and this one sounded fun to me. If you have any suggestions let me know!
3. The Book Jumper by Mechthild Glaser
I absolutely loved this book cover. It kind of makes me think of the book by Jodi Picoult and her daughter.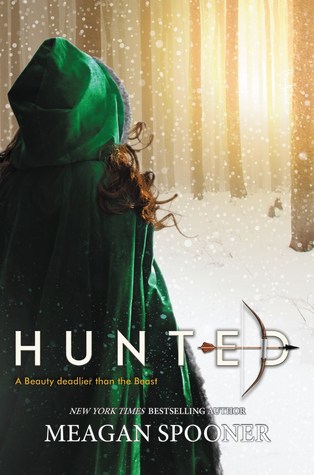 4. Hunted by Megan Spooner
I love Beauty and the Beast retellings. I am wary though because of Beauty hunting the Beast. I really hope this will be a romance book. She just can't kill the Beast.
5. Rise of Fire by Sophie Jordan
I've been wanting to read the first book, Reign of Shadows, for a while now. I loved her YA Firelight trilogy a lot.
6. In the Other Life by Jessica Brody
I've only read 2 books by Jessica Brody, but I really enjoy her contemporaries. I still have some more I need to read though. This one won't be out until next August though.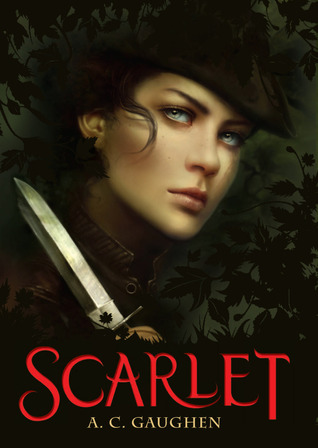 7. Beauty by Robin McKinley
Once again another Beauty and the Beast Retelling. I have a Spindle's End by her that I got recently, but I haven't read it yet.
8. Scarlet by A. C. Gaughen

I don't read a lot of books like this, but I really love the cover and retellings. I'm hoping I'll like it.
9. These Vicious Masks by Tarun Shanker
I recently heard about this book, and someone mentioned this book feeling like Jane Austen. I have tried to read Jane Austen's Pride and Prejudice and have yet to get past page 48. I love Jane Austen retellings and books inspired by it, but I'm having trouble liking the actual book.
Does anybody else have this problem? I love the movies and readaptations...just not the book. :(
10. Kingdom of Ash and Briars by Hannah West

This is supposed to have parts inspired by Mulan, Cinderella, Jane Austen's Emma, and Sleeping Beauty. I really hope this works. It could go really wrong or really great. I'm not sure.
11. Eleanor and the Iron King by Julie Daines
I love the cover to this. Eleanor basically marries the enemy or her land that just happens to be a Welsh King. I'm looking forward to the setting to this one.

Do any of these look or sound interesting to you to add to your list? Feel free to leave your links for me to check out :)